Conference Venue
The conference will be held at Information Technology Centre of Lodz University of Technology.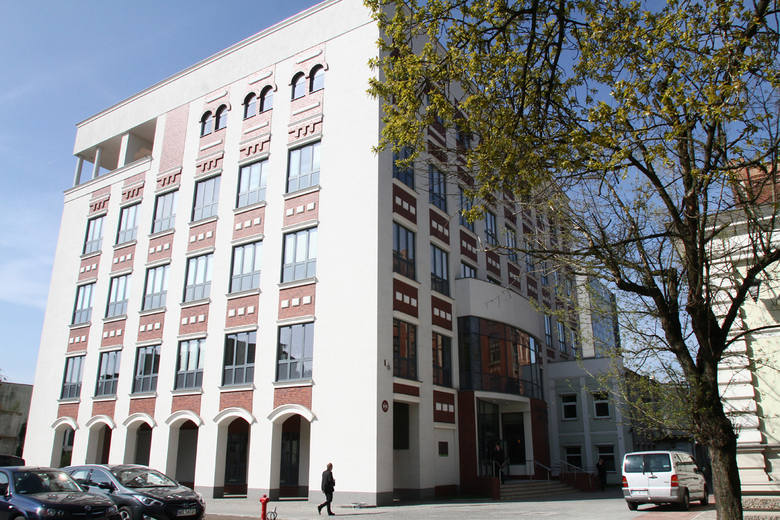 Conference sessions and coffee breaks will take place in ITC in the Cinema Hall. The building is assigned B-19.
Lunches and dinners are organized in the Building of Three Faculties assigned B-9 which is 100m from ITC.
Please visit the TUL Campus Map
ITC supports creation and use of information technologies in different areas of technical education carried out by the Technical University of Lodz by both the Department of Electrical, Electronic, Computer and Control and the Department of Technical Physics, Computer Science and Applied Mathematics.
The purchased equipment supports training, not only in the field of computer science, but also electronics and telecommunications, biotechnology and molecular biology, micro- and nanotechnology, biomedical engineering, chemical and process engineering, mathematics, physics, chemistry, materials science, automation and robotics, photonics and protection environment.
Its laboratories are open for all students of the University who are welcome to develop and execute common projects. It hosts 4 videoconferencing rooms
ITC cooperates with local and international, small and big IT companies.
Address:
Lodz University of Technology IT Centre
217/223 Wolczanska street
90-924 Lodz
Poland
building
B-19
Tax No: PL 727-002-18-95
e-mail: cti@adm.p.lodz.pl
WWW:
http://cti.p.lodz.pl
phone: +48 42 631 27 17
phone: +48 42 631 24 40
phone: +48 42 631 27 16
fax: +48 42 636 64 61